John C. Raaf, CFA, CFP®
2165 SW Main Street, Suite 103
Portland, OR 97205
john@raafinvest.com

P. 503.621.7921
F. 503.536.6777

Download vCard

---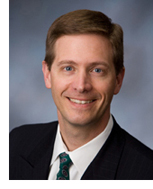 John brings over 18 years of experience in the investment industry to his clients. He is one of the few people in the industry to have earned both the Chartered Financial Analyst designation (CFA) and the CERTIFIED FINANCIAL PLANNER™ credential (CFP®). He is a member of both the Portland Society of Financial Analysts and the Estate Planning Council of Portland. Prior to starting his own firm, John was a portfolio manager with U.S. Trust and Pacific Investment Advisors. His earliest career experience includes work as a research analyst for the Red Chip Review and Northwest Investment Counselors.

John earned a Bachelor of Arts in Psychology from the University of Colorado and an MBA from the Atkinson Graduate School of Management at Willamette University.

John is in his fourth year as a volunteer Board Member for The Ainsworth Foundation, a group which raises funds to support the teaching staff in his son's elementary school. He is currently serving as treasurer. John also plays an active role in his son's Cub Scout Den, helping to lead meetings and plan summer camping trips.

Outside of work, John enjoys spending time with his wife, Mitzi, and their two sons. He has a passion for travel and outdoor activities, and has visited over 26 countries around the world. The Pacific Northwest is the perfect backdrop for the outdoor sports John loves, including rock climbing, mountaineering, hiking, fishing and hunting.